GeorginaLucy | 1 May 2018
So you're engaged…what next?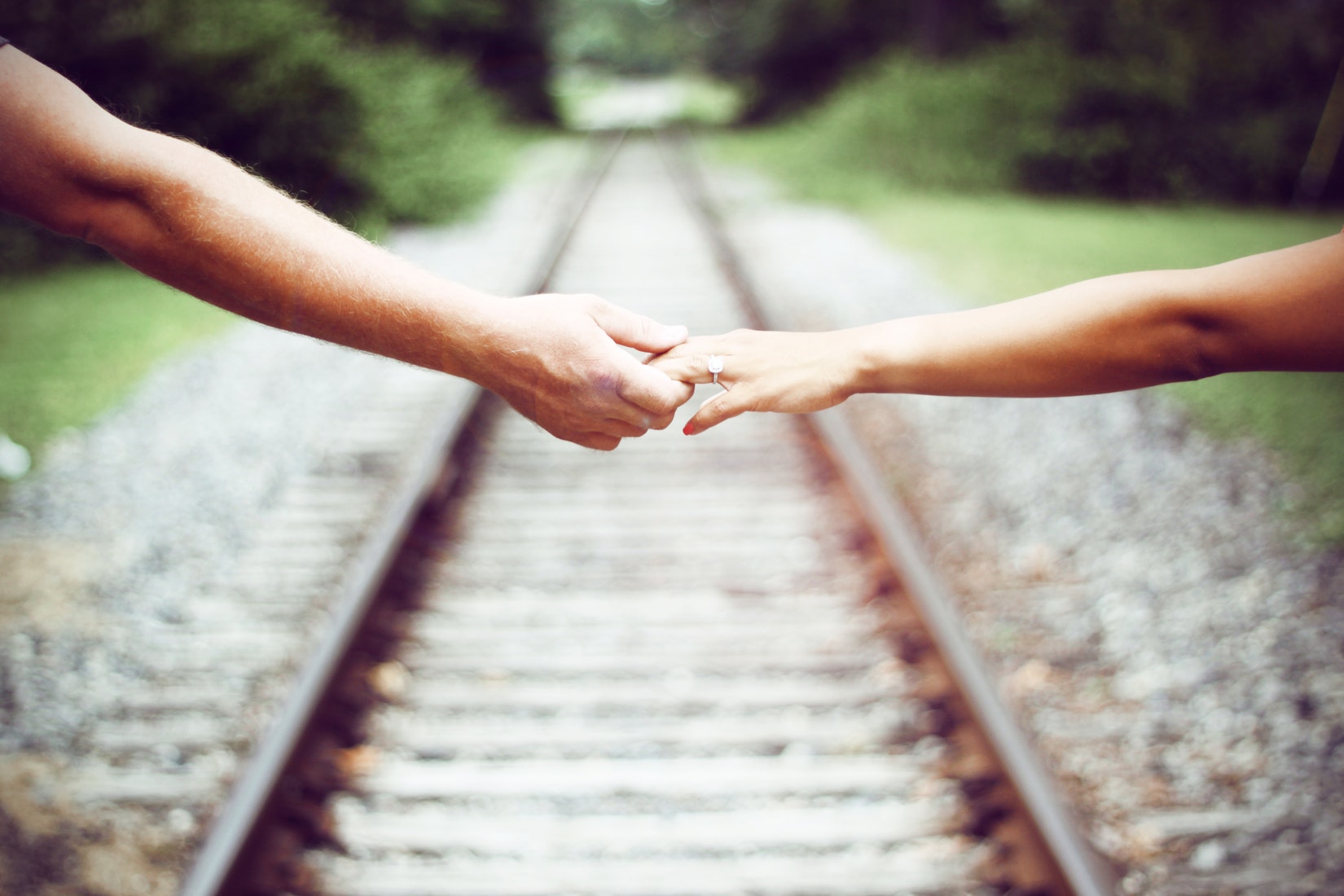 The moment you've been waiting for is here, you're engaged! Massive woop! If this is you right now then BIG congratulations! No doubt you're feeling all the emotions and perhaps wondering how you're going to navigate this whole wedding planning thing. If so, then read on…
What kind of bride do you want to be?
We all know those people that love talking about how busy and stressed they are. Is this the kind of bride you want to be? Or would you rather be a breezy and chilled out bride? Well, this is in your control so decide right now what kind of bride you want to be.
There's a good chance you've had a quite a bit of life experience and know what you're like as a person. You know how you respond to things, how you deal with stress and what pushes your buttons. Use this insight to your advantage and make a plan.
Let's say you crumble under pressure. Well, make sure you have an army of friends and family at your side to take the pressure off (more on that later…)
Let's say you hate feeling rushed and like to take your sweet time making decisions and putting plans in place (and that's totally fine by the way).  If this sounds like you then maybe think about having a long engagement to give yourself that time.  If you're the opposite and just like to get things done presto maybe a short engagement with minimal fuss is going to be more your thing.
Make a vision board
I love a vision board! If you're thinking, 'what the heck is a vision board?' have a read of this which talks through what a vision board is and why are so amazing. When it comes to weddings having a board to showcase all your wedding inspo will keep you aligned with your vision throughout the planning process as it's so easy to go off track.
Spend some time going through your favourite wedding mags and cut out anything that sparks joy. Maybe it's a dress, decoration, a style of venue. Whatever it is, if you love it, put it on your board. Slowly you'll develop a picture of how you want your wedding to look.
Also, why not use your vision board as a space to put some motivational quotes or simply just some words which evoke the kind of feelings you want to have on your wedding day. Maybe you create a pretty image of the word 'calm' to remind you to use calm as your superpower throughout your wedding planning process and your wedding day.
Throughout the planning process revisit your vision board. Put it somewhere you see every day. I have a vision board full of things I would like to manifest into my life and I look at it to pass the time when I clean my teeth!
See your board as your wedding vision and when you are stuck on a decision (what types of flowers to pick for example) have a look at your board and ask yourself if the decision you're making fits in with your vision. Think of your vision board as your wedding planning road map.
And if making a physical vision board feels like too much of a faff and it's not your thing then get yourself on Pinterest or why not do both? I was obsessed with pinning beautiful photos on Pinterest when I was planning my wedding, it's so much fun!
Communicate your intentions
Family and friends obviously want to be involved in your big day and unless you're eloping you will have others to consider (along with all their opinions) and perhaps you'll even financially rely upon others.
Set out your intentions from the beginning so you are on the same page as those around you. If you're splitting the cost with your parents or your partner's parents then work out the budget early on and decide who is paying for what. It's vital to be clear on these things to avoid awkwardness and potential conflict later down the line.
Don't expect everyone around you to be a mind reader. Let them know what your intentions are for your big day. If you're thinking low key and hassle free make sure everyone else is behind you.
Have the right people by your side
When I got married I was so, so grateful to all the amazing people by my side who helped out, kept me calm, made me laugh and made my wedding experience even more special. Having the right people by your side is really important.  So often brides find it really tough to choose their bridesmaids because it's a big old decision and not one to be taken lightly. That's why I've put together a free guide on this topic, so I won't go into too much detail on that one here. Make sure you check it out though as it will help give the clarity you're looking for.
If you're just starting out on your wedding journey then I am very envious. I loved the planning my wedding (hence my decision to become a bridal coach) and I am so passionate about helping brides have a blimin' marvellous and stress-free wedding experience.
If you're following me over on Instagram you may know I'm offering a free 1 hour bridal coaching taster at the moment so get in touch if you'd like to book a session. It's really important to start as you mean to go on and and in my opinion that has everything to do with mindset.
And if we don't get to speak, have a wonderful engagement!
Georgina x
.