Georgina Lucy | 2 Apr 2017
The pressure of BEING 30!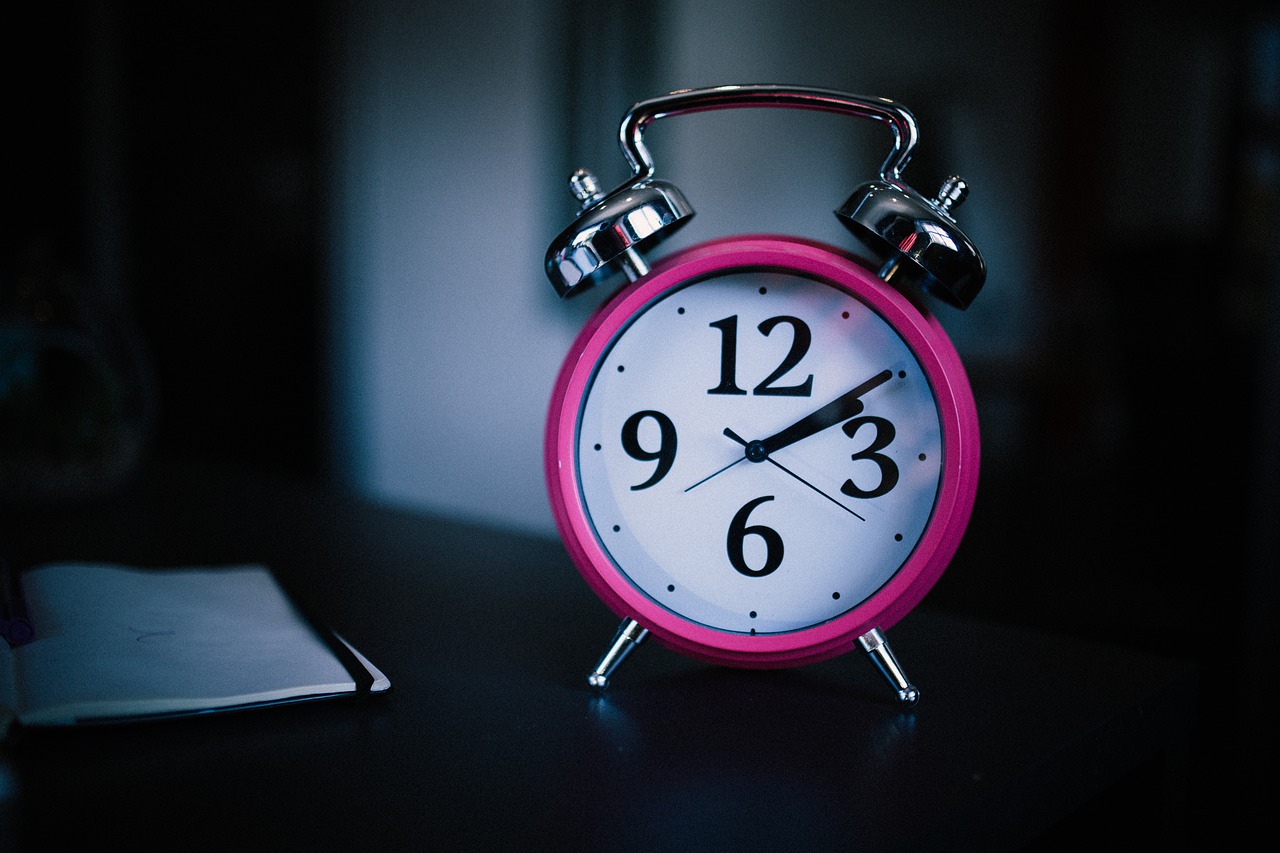 Back in June last year I wrote a blog post about what I have learned from my twenties and how I was, for the first time in my life, "embracing the uncertainty" as I step into my thirties. Well I've experienced almost a year of being in my thirties and one thing I've noticed, which I didn't see coming, was that there seems to be a whole lot of pressure involved now I'm in the 30 club. It almost feels like I have a giant clock tick-tocking in the background as I go about my daily life, anyone with me on this?
A lot of the pressure I put on myself comes from comparison and from my own expectations of where I should be in my life at this time. I am sure I'm not the only thirty year old who feels like everywhere I look there are weddings, babies and people having lots of 'grown-up' achievements. This is great but not so great for those who aren't yet hitting those milestones. For me, I've almost been married two years but I haven't had children yet, so the pressure I am feeling at that moment relates to that (and some career stuff), but for the next person it could be because they haven't met 'the one' or they haven't found a career which makes them happy or perhaps they are feeling like they have a whole long list of things they are yet to tick off the list, and as time slips aways, the pressure just mounts and mounts.
In many respects these pressures are widely discussed in friendship groups and social circles and I certainly know it's not just me feeling the pressure. I also think that the real and honest feelings some of us feel are not widely discussed at all because they are really personal and private and something we reserve just for discussions with close friends. Some people may not discuss these things at all, so that's why I thought I'd touch on this and hopefully give others the sense that they are not alone, with whatever their particular 30 shaped pressures involve.
Here are some things I am currently working on which may help you if you are feeling the pressure at the moment:
Don't fixate on what you are lacking
If there is something in our lives which we don't have it can be very easy to fixate on this, particularly when everywhere you look people have what you want. Replace these thoughts of what you don't have with thoughts about what you do have. Ok so you may not have a husband or a wife, but you do have a fantastic career which takes you around the world. The things that you have in your life are probably really envied by those people that you perceive to 'have it all' so don't let the gaps in your life overshadow the really good things. By focusing on the positive you will attract more positive in your life.
Be honest with yourself
Sometimes it's hard to know what we want from our lives and if your current reality feels very far removed from where, deep down, you want to be it's easy to put your dreams on the back-burner and just say 'it will happen one day.' Yes you are right, it probably will happen one day, but it might not. You may put it to the back of your mind because it feels out of reach and before you know it your reality is something very different from what you really want. Write down where you see yourself in five years. Commit your dreams to paper. Then take action and plot out how you will get to where you want to be. Don't bury your hopes and dreams because they feel out of reach.
Have faith that it will all be ok
Having focus and taking action to achieve the life you want is really important but there has to be an element of flexibility with this (and this is something I am learning and working on at the moment). We can become too rigid when it comes to going after our dreams and ticking off those key milestones in our lives. Life happens, things don't always go to plan and the danger here is that when you don't achieve the things you'd hoped to in the timeframe you'd set yourself you can begin to experience feelings of failure and that's when it's so tempting to compare to others and get into a big old negative spiral of bleugghhhh.
Corny I know, but it's so important to remember that life is a journey and not a destination and that's something I'm always reminding myself of. We can spend so much time and energy chasing the things we want that we forget to enjoy life and treasure the small pleasures that make life so amazing. Have faith that, if you want to achieve X, Y and Z, then the chances are you will BUT it doesn't have to happen right now, or even tomorrow or the next day.
I am a strong believer in things happening at the right time for the right reason so have faith that things will pan out when it is right for you, and in the meantime, live your life and enjoy it. It's not always easy but it is definitely something I try to do otherwise I'll blink and open my eyes and I'll be be 40 and wonder why I spent so much of my thirties comparing myself to others and stressing over reaching milestones instead of being present and living life to the full.
Georgina x
.