GeorginaLucy | 10 Oct 2018
#RealBrides: A New York Wedding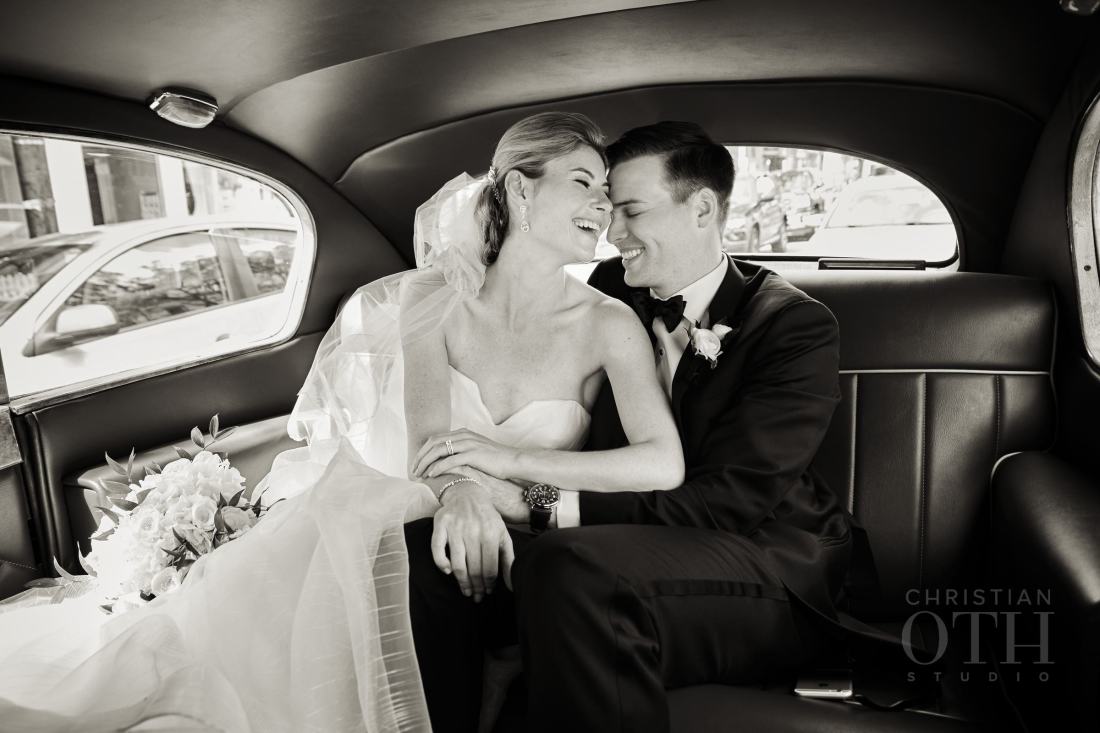 Last time in the #RealBrides series we heard from Laura and this time, we're hearing from her best friend and the other half of the Pond Between Friends podcast, Nicole. Could there be anything more exciting than planning a wedding in New York? Here's Nicole's story…
Tell me a little bit about your wedding to set the scene.
I got married to my wonderful husband, Brian, on June 4, 2016. We got engaged on December 31st, 2014 and chose our wedding date because I had always pictured an early June wedding as my parents got married on June 8, Brian's parents got married on June 5, and my grandparents got married on June 4. When we found out the first Saturday in June of 2016 was the same as my grandparents' anniversary, we just knew that would be our date. As we had quite a long engagement, we were able to luckily get our date of choice at our dream venue (after looking at over 15 venues, we were thrilled to find "the one" and that our date was still available!) and swiftly booked our venue, photographer, videographer and florist by March of 2015.
We did hire a wedding planner as we were living in Washington, DC at the time but the wedding was to take place in Westchester, New York, so we needed some "boots on the ground" to make sure everything went smoothly with planning and execution.
My vision for the day was classic and timeless with white floral (peonies and ranunculus were in season!) and an indoor/outdoor feel with a tented reception overlooking the Hudson river. We had 181 guests that joined us for our church nuptials in my husband's hometown and then celebrated with us at the reception at our venue, Sleepy Hollow Country Club.
On a scale of 1 to 10, how stressed out were you during the lead-up to your wedding?
Overall, I would say I was at about a 4 throughout most of the planning, but did hit one breaking-point moment where I was probably at an 8 (about a month before our wedding my dress came in and it had an unfixable manufacturing issue so the designer made me a new dress in a matter of weeks…STRESSFUL!)
Having our wedding planner who was with us for six months leading up to the wedding was a life-saver and really allowed me to focus on the bits and pieces that I enjoyed doing rather than stress about all the little details I knew she would handle. If I could give one piece of advice, even if you don't have a planner full-time, have someone on the week-of/day-of coordinating for you so you can truly enjoy your day and not worry about whether the flowers have arrived or your set-up is being handled.
Did you have any strategies for looking after your wellbeing and mindset whilst planning your wedding?
I tried to be very mindful and present throughout the whole planning process and enjoying our engagement as much as possible as it is such a special, happy time for you, your fiancé and your families. I didn't want our wedding planning to take over our lives for a year and a half; instead, I really tried to enjoy every step of the way in making these exciting decisions about what our day would look like.
Is there anything you regret spending your time and energy worrying about in the lead up to your wedding?
I definitely worried about all the little details (I'm in the public relations/event planning field) and had such a clear vision for what I wanted the day to look like and initially was weary about giving up a lot of the control to my wedding planner. Once I learned to let go a bit I was able to relax and enjoy the planning process a lot more. I also realised that no matter what, you can't worry about people booking their travel and accommodation. You can provide all the information and guidance, but in the end, everyone has to be responsible for themselves in booking rooms and flights, and it's not worth your time or energy in checking-in to make sure these plans have been made!
What advice would you give your engaged self?
Enjoy the highs and the lows of planning a wedding. There are so many details that go into the day, but just know that it will be the absolute best day of your lives and all those that love you and support you will be there, and not to get upset about those that can't be there. I absolutely loved planning my wedding, and would do it all over again in a heartbeat if I could!
To hear even more details about both Laura and Nicole's weddings have a listen of episode 2 of Pond Between Friends, where they chat about their weddings and include some great tips!
Photography by Christian Oth Studio
Wedding Planning by Stella Day Events 
.